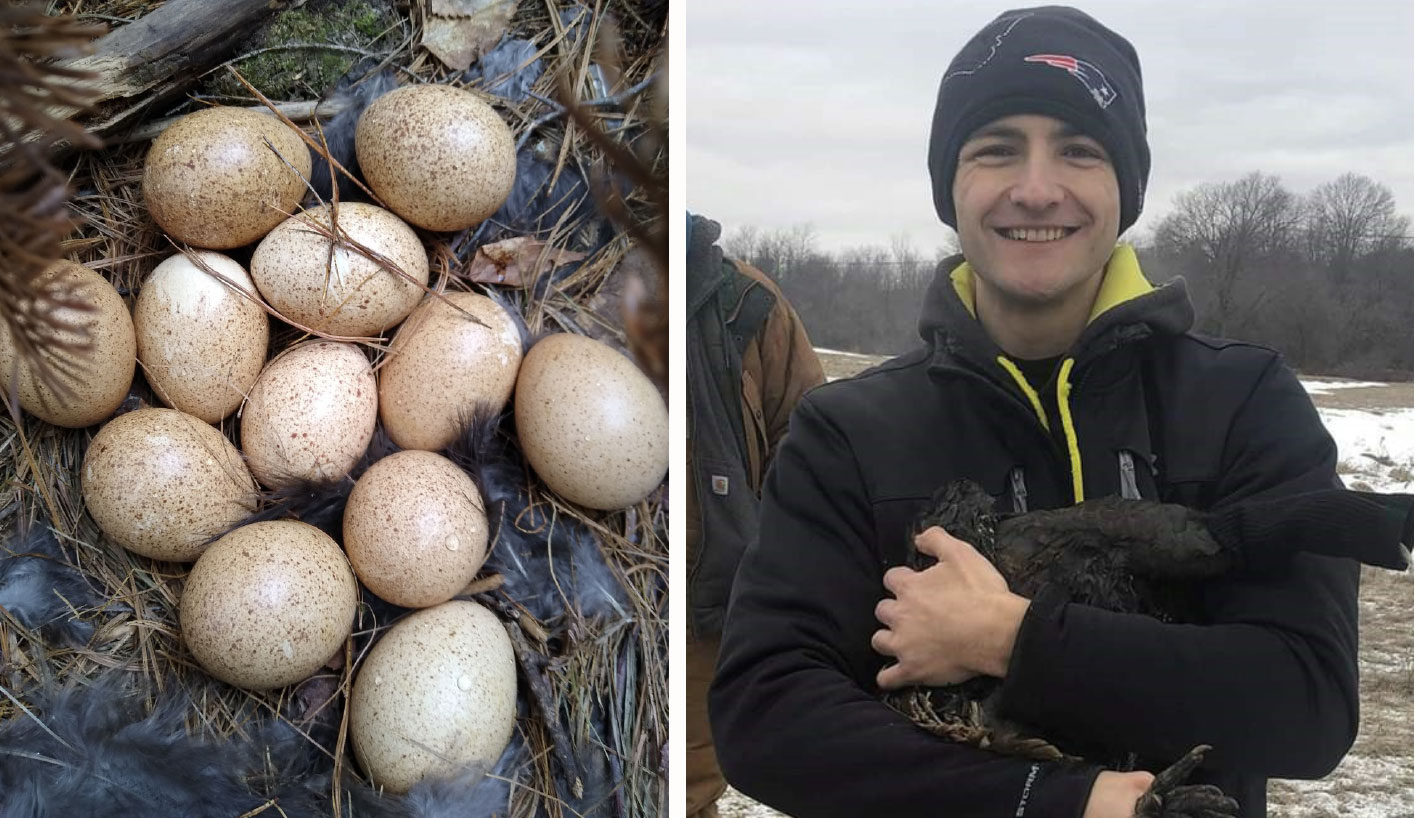 Student Spotlight – Kaj Overturf
Major: Biology & Wildlife Ecology, Honors
Faculty Mentor: Erik Blomberg
How did you get started/interested in undergraduate research?
I really became interested in undergraduate research during my sophomore year, when I started volunteering for a grouse project run by my advisor. This started my interest in gamebirds, and led to my interest in working on my own gamebird project.
What advice do you have for students pursuing research?
I would advise others who are considering undergraduate research to not worry about any doubts they might have going in. Conducting your own research can seem daunting, but there are plenty of resources to help you along the way.
Where are you going from here?
My intention, after I finish my research and graduate, is to attend graduate school, while ideally researching something involving birds and their management. This project has given me confidence that I can handle whatever comes next. My ultimate goal is to be a wildlife biologist for a state agency.
How has CUGR affected your experience here at UMaine?
CUGR has allowed me to pursue the research I am currently conducting this summer. This is something that would have been much more difficult without CUGR. I have attended several CUGR showcases, and even presented in one. CUGR's presence and support has provided an avenue for me and many others to be able to present our work.