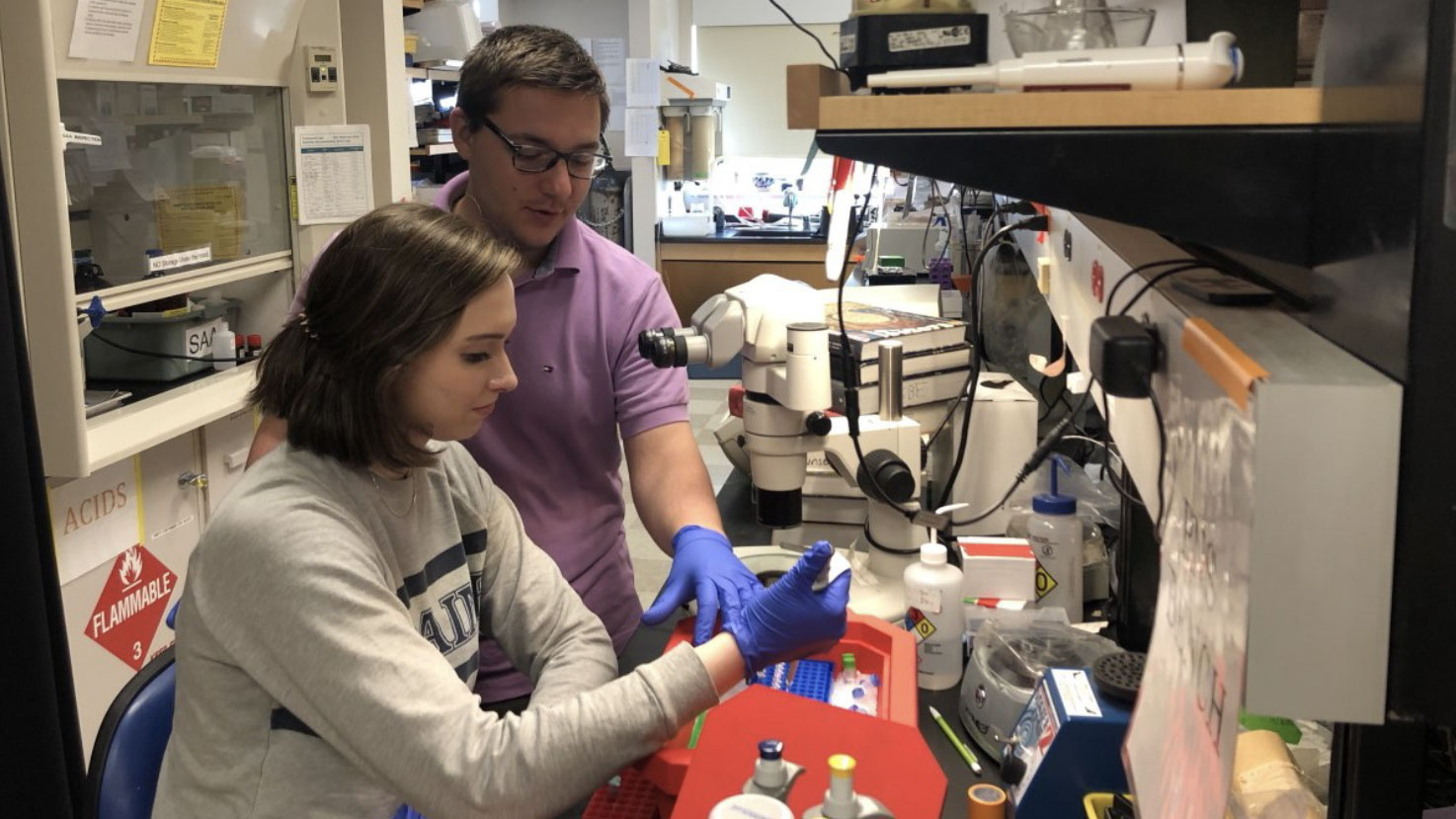 Student Spotlight – Morganne Robinson
Major: Kinesiology with Pre-Medical minor
Faculty Mentor: Kristy Townsend
How did you get started/interested in undergraduate research?
I initially wanted to become a part of undergraduate research on campus due to my interest in the medical field. I wanted to see what contributions to the research field I could make while obtaining my undergraduate degree. The variety of research being done on campus right now is fascinating, and I loved seeing the passion that these professors had for their respective fields. All of this combined made me want to enter research on campus, and I'm very glad I did.
What advice do you have for students pursuing research?
For those students on campus right now who want to get involved in undergraduate research but don't know how or are nervous about getting started, I have one piece of advice: email your professors! I came into contact with Dr. Kristy Townsend after emailing her about how I found her work incredibly interesting, and now I'm working in her lab on the same research I was amazed by. Most professors absolutely love to talk about the projects they're doing on campus, so don't be afraid to ask!
Where are you going from here?
In the future, I hope to go to medical school and to become a practicing physician in the state of Maine. I'm not sure what I want to specialize in yet, however I love the fields of internal medicine and surgery. I also hope to continue on with medical research, and hope to someday be working both with patients and in the lab.
How has CUGR affected your experience here at UMaine?
CUGR has had a large impact on my research during my time at UMaine, for it has not only allowed me to pursue research over the summer via my fellowship grant, but it has also allowed me to see other students' work via the student symposiums in the spring. There is nothing better than seeing my fellow classmates during the student symposiums and seeing how passionate they are about their research projects.