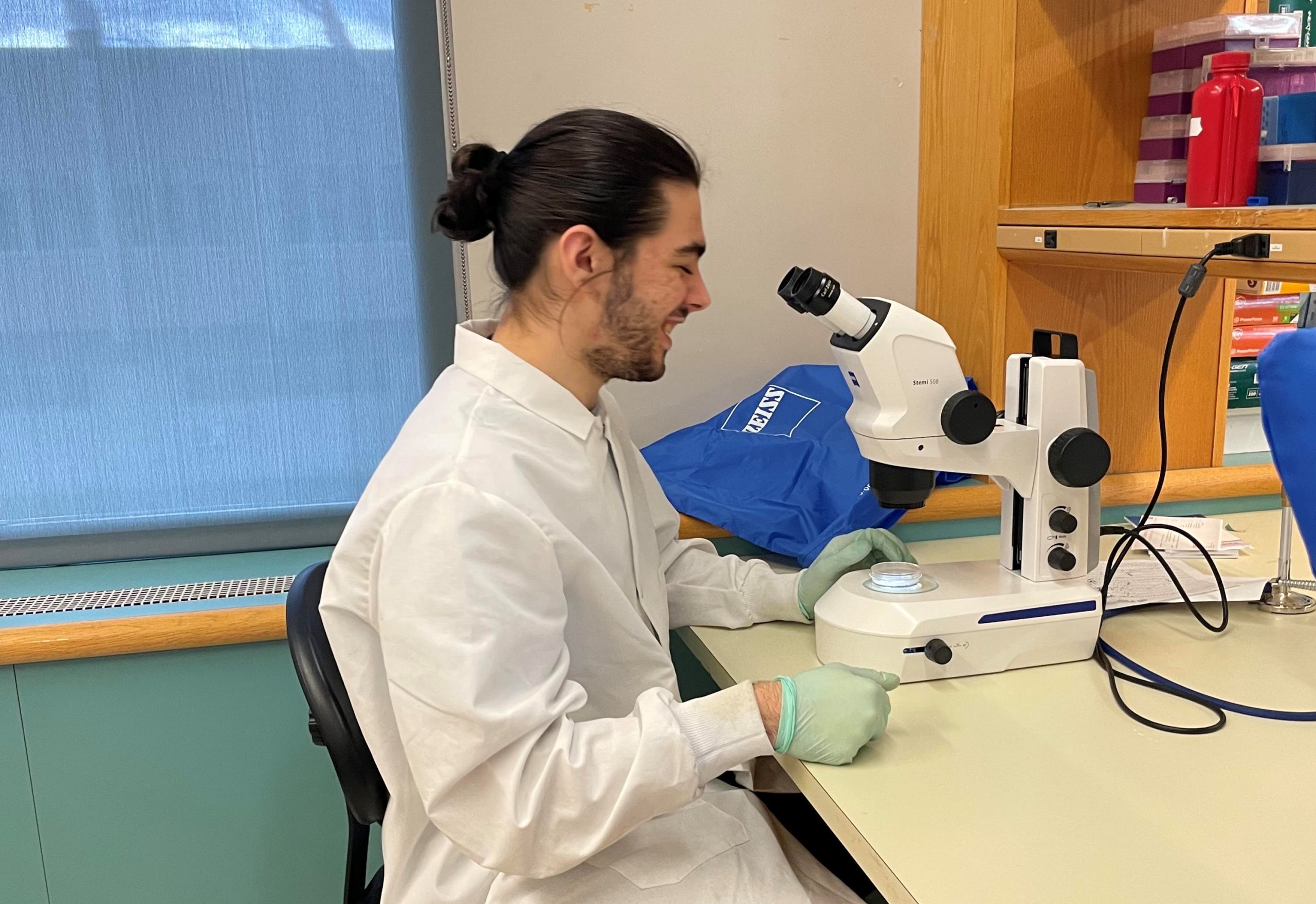 Student Spotlight: Seth Ashby
For Seth Ashby, his chosen field of research was most interesting to him due to its unique nature. "The idea that we can work backwards to see what isn't needed, to figure out what is essential, is fascinating."
Ashby is working alongside Dr. Suzanne Angeli, assistant professor in the Molecular and Biomedical Department, to study RNAi, or RNA interference. Ashby's work focuses on "using RNAi to change the expression of genes controlling the electron transport chain (ETC)," and observing how it affects the life span of C. elegans, an incredibly primitive organism that still shares many of the essential biological characteristics of humans. The goal of the project is to better understand the mechanism which controls the human aging process.
When it comes to research, Ashby says "having an advisor is essential to my research. While I'm fascinated by the subject of RNAi, I'm no expert and therefore need help to fill in the gaps where experience shines." Ashby also appreciates having a second opinion on data from Dr. Angeli, as well as being able to troubleshoot with her. "An advisor is an important tool towards success and cannot be underestimated!"
When asked what advice he would give to others interested in getting involved with research, Ashby said everyone should know that "failures are important in research. Every failure is a great opportunity to not only learn from your mistakes, but also take a new perspective on your research.