Undergraduate students are only able to be awarded up to $3,000 during their undergraduate career. For example: If you have won a Summer Fellowship at $3,000 (or higher) you are unable to win another undergraduate fellowship or research experience through CUGR or MSGC. This includes AI and Medicine.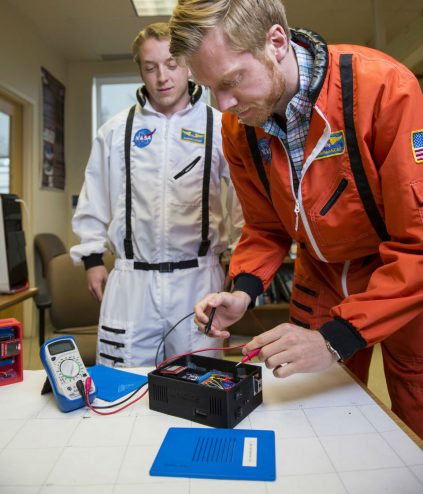 Undergraduate Application Instructions:
If you are an undergraduate student interested in the MSGC fellowship experience, apply through the undergraduate fellowship page and the form linked there. The form will have an option to confirm if your research project has applications in Aerospace, Space Sciences, or Engineering.
Fellowship Dates and Deadlines can be found in the Events sidebar on the homepage. A downloadable Fellowship Award Timeline is also available. 
MSGC Undergraduate Research Experience:
The MSGC undergraduate research experience award is for $3,000* (Summer 2022) to help students cover the costs of research.
*Subject to change Academic Year to Summer