Artificial Intelligence Applicant Information
The Office of the Vice President for Research and Dean of the Graduate School is offering fellowships in the area of artificial intelligence.
*This is the same link as the CUGR fellowship application, students can then select their fellowship type students will be also expected to present their research at the Annual Student Symposium Friday, April 14, 2023.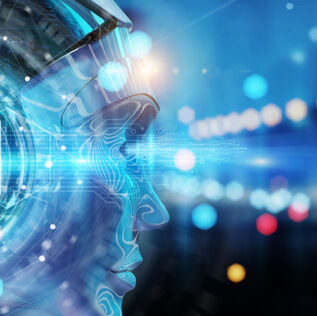 Artificial Intelligence(AI) Fellowship Opportunity
The emerging field of Artificial Intelligence (AI) is a strategic growth area for UMaine. The mission of the AI initiative is to develop, through innovative and coordinated research, education, and strategic partnerships, transformative AI-based solutions that enhance the social and economic well-being of the citizens of Maine and beyond. Students from any discipline who are focused on artificial intelligence will be considered for this fellowship when working with a faculty mentor.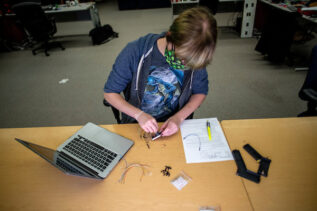 UMaine Pandemic Response Teams (Caitlin Howell Lab - Filter System, Rick Corey VEMI Team - Temperature Tech)