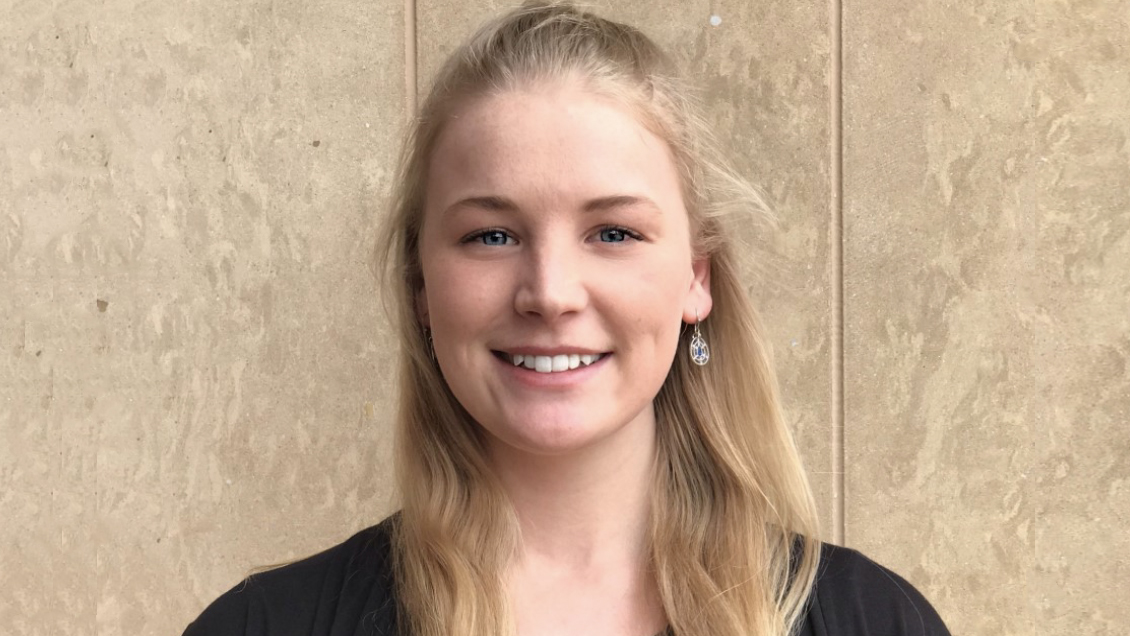 Student Spotlight – Jordan Miner
Major: Biomedical Engineering
Faculty Mentor: Karissa Tilbury
How did you get started/interested in undergraduate research?
I have always been interested in pursuing a career in research. When I started my undergraduate years at UMaine I approached my advisor, Dr. Karissa Tilbury, about working in her lab and, to my delight, she agreed. My freshman year I worked with a few experienced graduates and undergraduates in her lab to gain experience and insight into being a researcher at UMaine. At the beginning of this year, my sophomore year, Dr. Tilbury approached me about working with Henry Lab in a collaborative research project involving DMD and zebrafish. I jumped at the opportunity and have been working on that project ever since.
What advice do you have for students pursuing research?
I have been conducting research under Dr. Tilbury since my Freshman year at UMaine. I have been involved in many projects besides the one I am currently working on. This has allowed me to learn about new aspects of Biomedical Engineering that I might not have learned from my courses. Also, this opportunity has allowed me to network within the university and collaborate with other labs on campus. Overall, the advice I would give is to just go for it. I had no idea what I was getting into when I started my undergraduate research, however I couldn't be more thankful for the experiences and opportunities it has offered me in the short time I have been conducting research.
Where are you going from here?
I am continuing this research over the summer and into the next academic year. We are diving deeper into what SHG imaging can do for this project and are beginning to combine the data from SHG imaging and other types of imaging and analysis Henry Lab has been working on. We hope to get a publication out of this research. In the Spring of 2020, I will be doing a co-op at IDEXX Laboratories in Westbrook, Maine. I am very excited to have been offered this position and I plan to take full advantage of this opportunity.
How has CUGR affected your experience here at UMaine?
I have always been interested in research and CUGR has allowed me the opportunity to start an independent research project that I might have not been able to do without their assistance. I was also able to present at the annual UMSS in April, which I never would have even imagined of doing before beginning my CUGR sponsored research.