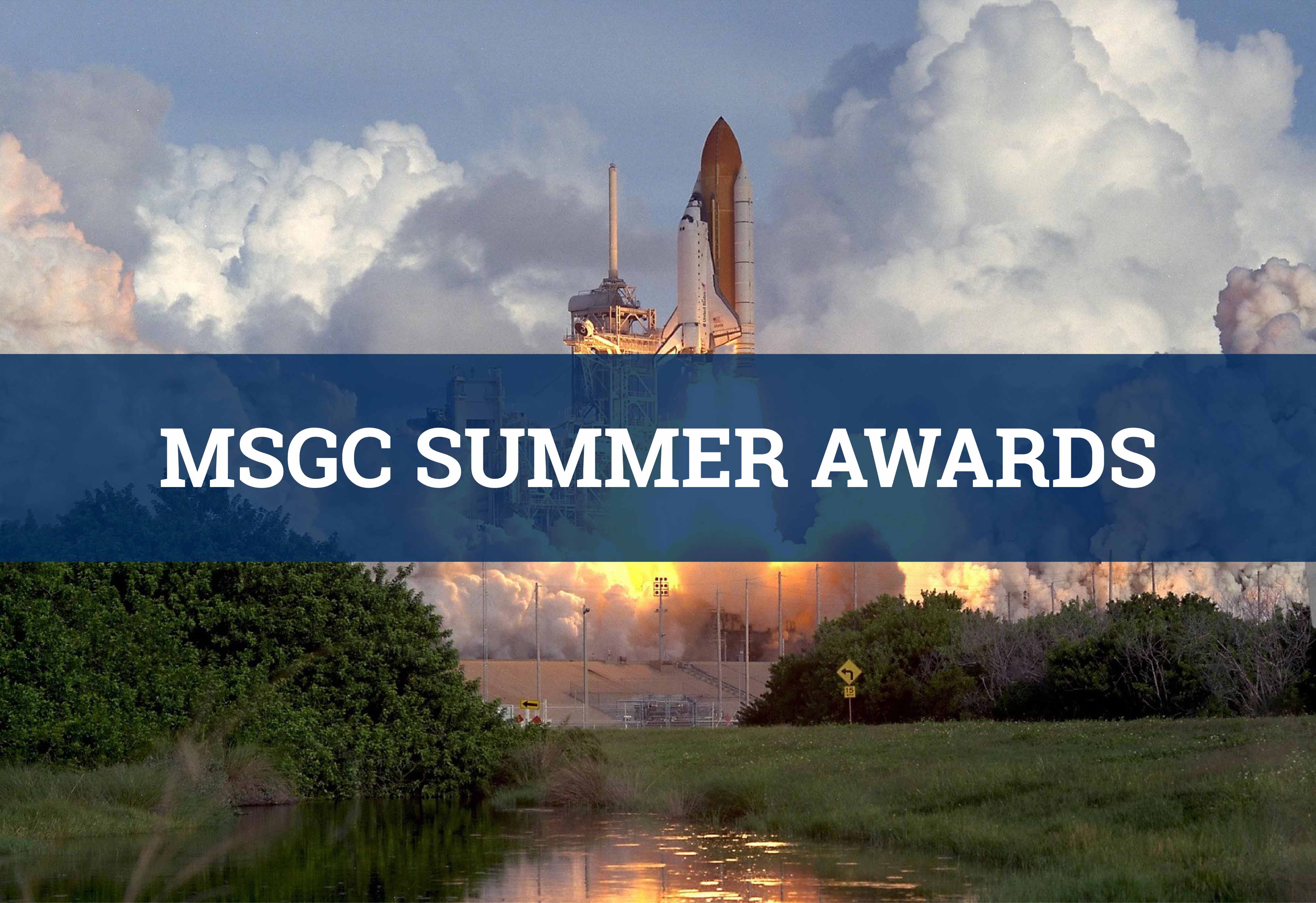 2019 MSGC Summer Graduate Award Recipients
The University of Maine's Center for Undergraduate Research (CUGR) and the Maine Space Grant Consortium (MSGC) have announced the 2019 Summer MSGC Graduate Research Fellowship Award recipients.
The purpose of the MSGC fellowship and scholarship programs at UMaine is to provide research opportunities to undergraduate and graduate students in aerospace technology, space science, Earth science, human exploration/space development, and other science- or engineering-related fields.
The focus of proposed projects must be aligned with the research priorities of NASA's Earth and space science strategic enterprises. Selected projects will be awarded $6,000 each.
2019 MSGC Summer Graduate Award Recipients
(Student Awarded, Academic Program, Project Title, Faculty Mentor)
Clara Deck, Earth and Climate Sciences, "Characterizing Changes on the Ross Ice Shelf using 3D Models Informed by Data from NASA's ICESat-2," advised by Peter Koons
John Goulet, Engineering Physics, "UAV Navigation Through GPS Denied Regions Towards Sources of Interest," advised by C.T. Hess
Benjamin Hebert, Engineering Physics, "UAV Propeller Design for Low Density Martian Atmosphere," advised by Samuel Hess
Erin McConnell, Quaternary and Climate Sciences, "Calibrating Ice Core, Weather Station, and NASA MODIS Ice-Surface Temperature Records to Analyze Atmospheric Variability in the St. Elias Mountains, Yukon, Canada," advised by Karl Kreutz
Daniel Regan, Biomedical Engineering, "Pathogen Collection and Handling System for Spacecraft Biosurveillance," advised by Caitlin Howell